Among birds of prey (raptors), they are the largest type aside from condors and vultures, and they are the largest raptors that actually hunt and kill their prey. Their beaks are generally larger and heavier than falcons, hawks, owls, kites, and osprey. Compared to other types of raptors, their wings are longer and uniformly broad in shape.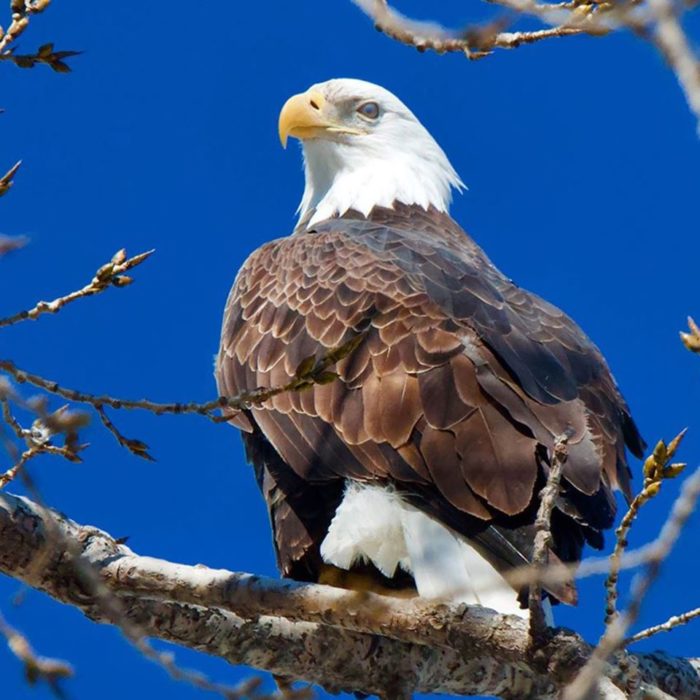 We are lucky to have many eagles who make this area their home, and we are lucky to have the National Eagle Center just up river in Wabasha!https://www.nationaleaglecenter.org/ We always send our out of town guests that way. They have ambassador eagles they care for, rotating art exhibits, classroom information, eagle watching trips and they are home to Preston Cook's American Eagle collection of 25,000 eagle-related items. It is the largest collection of its kind in the country, including paintings, textiles, works of art on paper, photographs, magazines, books, toys, jewelry, sculpture and stamps. Even hockey pucks.
The Center has been closed during the Safer at Home, and have been doing a great job with distance learning programs. Consider donating to the cause!