For the kids: Nature Saturdays at WisCorps! This is a FREE program! Each program will feature seasonal topics taught through games, stories, outdoor exploration and play. Please sign up on their website.

For all of us: Learn about the types of Identity theft from the Wisconsin Bureau of Consumer Protection in this program through the La Crosse Public Library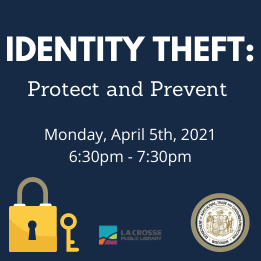 Know an artist? If they want to get in on Artspire, they have until the 15th! Artspire Call To Artists Online Applications

Find out about these events and so much more at Around River City!