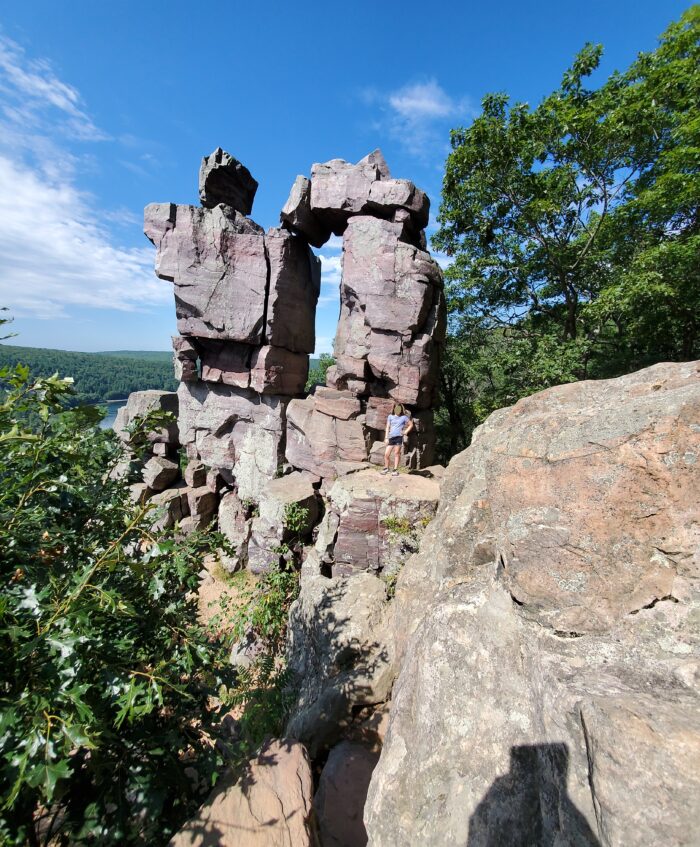 The other day we decided to (finally) discover some of the beauty of Wisconsin. Maybe this is part of our collective Covid summer, with so little to do we're forced to discover the beauty of outside. So we got up early and went to Devil's Lake State Park near Baraboo. Wow. It really took my breath away, in more ways than one.
It's really hard to believe that such a beautiful place exists at all, let alone less than 2 hours away from us. The lake, the views and the rocks took my breath away but what really did it was the hike. Holy cow, that was quite a hike. If you've never been there or maybe only been to the picnic area or beaches, be prepared. You will get a work out and you may face some fears. There were times when we looked at each other and said "this can't be part of the trail, can it?" It was. Many of the trails are very well marked, even paved to a degree but they are all uneven, hilly and fairly narrow. So just be aware.
If you're the adventurous type you could do what we did. head down the Balanced Rock trail and THEN check the maps to discover that it's rated as very difficult. The maps are correct. Very correct.
Almost 4 hours later we finished our loop of Devil's Lake and were tired, sweaty, hungry and maybe just a tiny bit grumpy. We felt deserving of the double cheeseburgers we would soon be devouring. But we were also really proud of ourselves and happy to have discovered this gem of a park.
So where to next?