2021 Ashley for the Arts kicks off with JEFFERSON STARSHIP on the main stage on Friday, August 13th!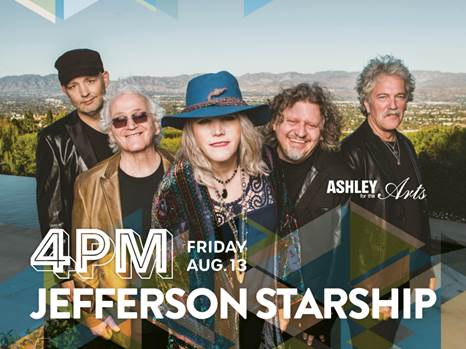 Jefferson Starship is one of the most successful arena rock groups of the 1970s and 80s, earning 3 platinum and 8 gold records, as well as a bunch of Top 40 singles. Personally, I can't wait to Runaway and hear We Built This City, Jane, Miracles, and even White Rabbit!
Ashley for the Arts will take place August 12, 13 & 14th at Memorial Park in Arcadia, WI. For more information, follow them on Facebook / Instagram / Twitter or visit ashleyforthearts.com.
Tickets are available online at ashleyforthearts.com/tickets – $20 for the weekend – ticket price will increase to $30 on July 1st!