Glass is magic. In terms of molecular dynamics and thermodynamics, it is possible that glass is a highly viscous liquid, an amorphous solid, or that glass is another state of matter altogether. Like I said: Magic! That may explain my fascination with the Netflix competition series Blown Away. I recommend it for a What to Watch!
Whenever my husband and I take trips, we ask each other: "What's the thing you most want to do while we are there?". It is easy to get distracted by all the cool new things you see. When we went to Ireland, my answer was: "To tour Waterford Glass". The group we went with had a side trip scheduled to another glass place. But since I used to sell Waterford I wanted to see where it came from. It was well worth it! Aside from the blowers, the cutters were amazing to see. Yes they do it by hand (or did then). And yes, I did go on vacation with Keith, his lovely wife Sandy, and Ken Cooper, who is not pictured.
On an earlier trip with my Mom, who really loved to travel, we went to Venice. She had to go to Murano to see the glass blowers there. So we jump in a small boat and off we went. Mom knew what she was about. It was the first time I had seen glass blown, and it was amazing. I could only afford one glass that we saw made, and I still have it: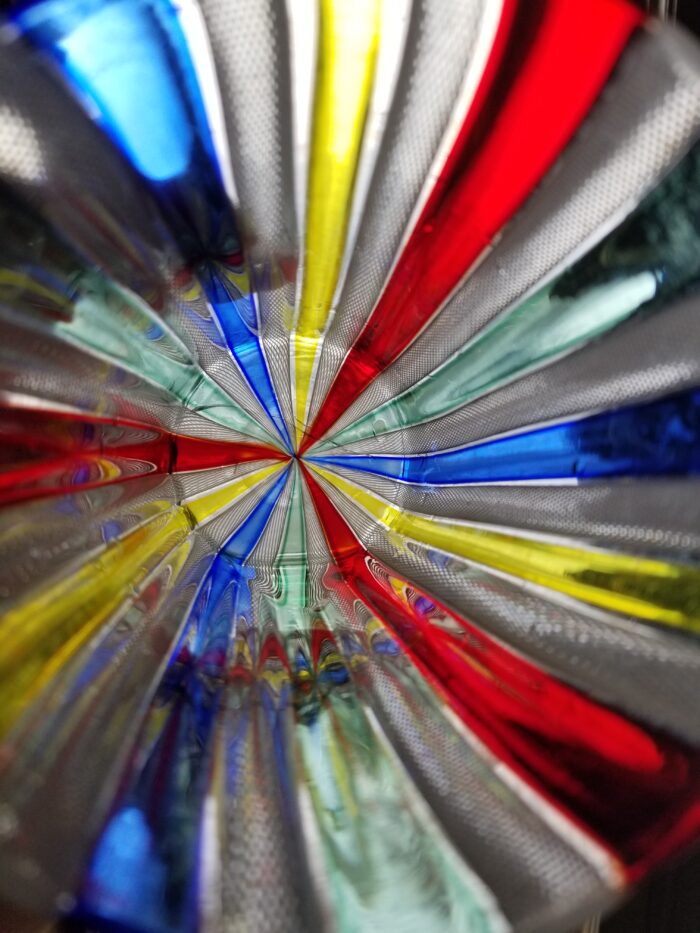 Back to Blown Away: When my husband watches shows with me, he is sarcastic. If the show is a competition show, it is particularly bad. After watching Blown Away, he was looking into crash courses in glass blowing. If that's not a recommendation, I don't know what is.