BARENAKED LADIES will take the stage on Saturday, August 14th, bringing with them staple hits, including "One Week," "Pinch Me," and "If I Had $1,000,000"!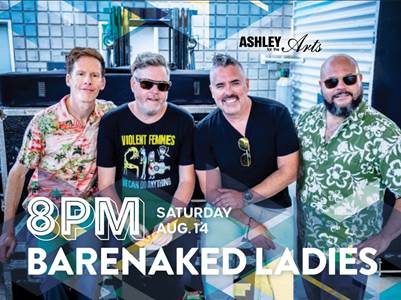 Tickets are available online at ashleyforthearts.com/tickets – $20 for the weekend – ticket price will increase to $30 on July 1st!
Ashley for the Arts will take place August 12, 13 & 14th at Memorial Park in Arcadia, WI. For more information, follow them on Facebook / Instagram / Twitter or visit ashleyforthearts.com.
I definitely "Gotta see the show"!