More than 6 million Americans are living with Alzheimer's disease. And more than 11 million family and friends are caring for people living with dementia.
Sharon Zimmer spoke with me about her experience. Her husband Chuck was diagnosed with PPA and Alzheimer's.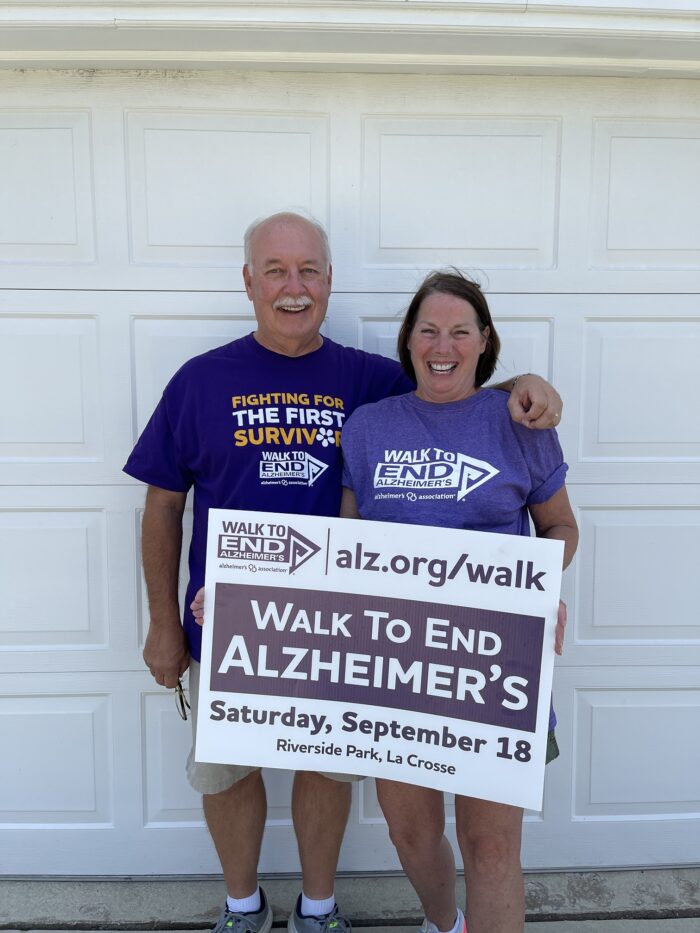 The Alzheimer's Association Walk to End Alzheimer's is September 18, 2021 at Riverside Park . Registration is at 8:30 a.m. with the Opening Ceremony at 9:45 a.m.. Our very own Tony Schultz will be the emcee. If you are looking for help check the Aging and Disability Resource Center.