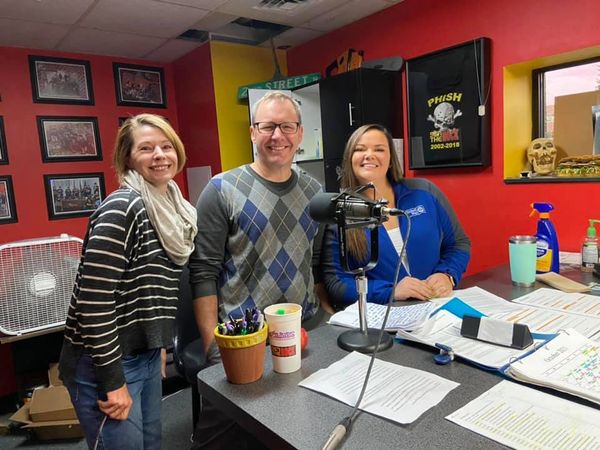 This week I had a chance to speak with Katie Sparks. She is the Development Director for the Great Rivers United Way.
We also had Joe and Tracy Endrizzi in the building. They are the 2021-22 Campaign Chairs. Joe had this to say about the GRUW Crew:
Tracy is a huge fan of the United Way Programs.
The Great Rivers United Way funds 52 programs at 26 agencies LOCALLY!
The easiest way to donate? Listen to Joe!
GRUW serves seven countys: Buffalo, Crawford, La Crosse, Monroe, Trempealeau, and Vernon counties in Wisconsin, and Houston County in Minnesota. Great Rivers United Way focuses on :
EDUCATION – helping children
FINANCIAL STABILITY – promoting independence
HEALTH – improving people's health
COMMUNITY BASICS –  basic needs like food, shelter, and safety
Who doesn't want a more inclusive and equitable world?