I remember well the mad dash to get the kids signed up for summer programs. Because of that I had to ask Kerry the Assistant Director of the La Crosse Parks Recreation and Forestry Department about this summer. The big day for registration is May 1.
The Summer Program guides come out this week. So take a look and be ready for registration!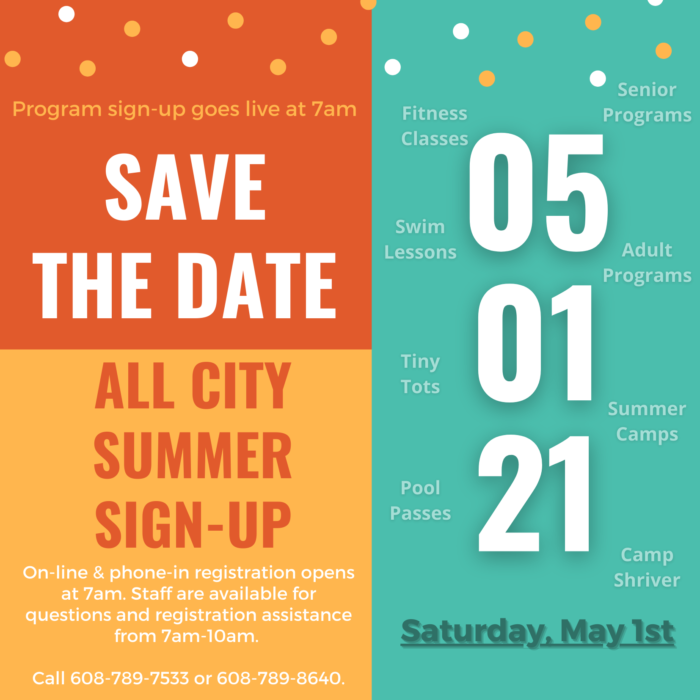 You can check out the Department's Facebook page, too.